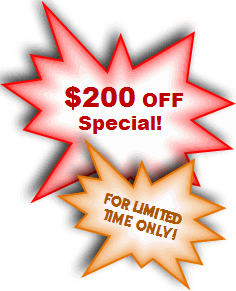 MarketingSherpa's B-to-B Lead Generation Handbook 2008-09

A "must have" Manual for B2B Lead-Gen and Marketing Executives!

This Business-to-Business Lead Generation Handbook covers ALL ASPECTS of a B2B Marketers job, from Pre-Campaign Research & Preparation, Database Building & Maintenance, Campaign Strategy & Execution, Measurement of Results and the Creation of Content.

It spans Online and Offline Campaigning alike, using Real-World Case-Studies and Practical Tips that will help you become better at what you already know best, effective B2B Marketing!

For a limited time only! Save $200 off the newly released B-to-B LeadGen Handbook
(formerly known as B2B Marketing Handbook) from Marketing Sherpa.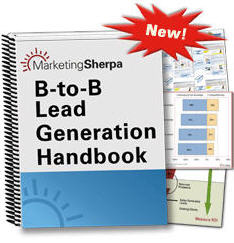 The guide is the biggest (thickest) that I have ever seen from the Sherpa. It is over 500 pages in size and packed through the roof with data charts, eyetracking heatmaps, written and visual real world example creatives and case studies, statistics, tips, general how-tos and best practices.

This one book has basically everything that you need to do be a more successful marketer who promotes business to business products and services. Have a glimpse for yourself, free,

Download the Executative Summary, or see my summary of the Table of Contents below.


(yes, summary, because the full Table of Contents is 14 pages long).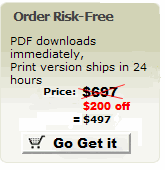 The word "Handbook" in the title of this book can be taken literally, although "Manual" would have been a bit more accurate. This is what this book should be in your marketing department.

It's the manual for newly hired staff to learn the does and don'ts and the how-to; and the reference to look up information to specific subject for the experienced marketers and veterans.



Get the Flash Player to see this player.



Summary of the Table of Contents
Pre-Campaign Research & Prep

Setting Goals
Marketing Info Database Setup and Maintenance
Sales Team Research and Relationship Building
Gather Contacts and Feedback
Customer Service and Support as Your Research Partners
Market Research via Your Customer & Prospect Files
External Marketing Research

Campaign Strategy & Execution

Demand Generation versus Lead Generation and List Building
Campaign Goal Determination
Prospect Definition, Segmentation & Profiling (How-To)
Branding Strategy
Multiples: Comittee Members, Media, Campaigns & Offers
Offer as Bait - Tips for specific Offers


Buyers Kits, Catalogs, Brochures, CD-Roms, Consulting, Contests, Co-Registration, Desktop Applications, Email Newsletters, Games, Gift Cards, Quiz, Private Clubs, Industry Associations, Road Shows, Seminars, Case Studies, Trials and Demos, Schwag, Sweeps, Webinars & Virtual Events and more.

Getting the Word out


Print Ads, Online Advertising, Analyst Relations, Awards, Contextual Advertising, Direct Postal Mail, Email Broadcast, Email Newsletter Advertising, PR/Media Relations, Word of Mouth etc.

Search Engine Marketing
Tradeshows and Events
Viral Marketing
Web 2.0 Promos
White Paper Syndication
Web Sites & Microsites
B-to-B Copywriting Rules
Global Marketing

How to Create Content for B-to-B Prospects

Top Types of Content
Useful Content Formats
Staffing for Content Creation
Registration Yes/No

Lead Qualification, Cultivation and Measurement

Lead & Marketing Measurement Systems
Lead Qualification Processes
Lead Nurturing Programs
Smooth Handoffs to Sales Department
Top Sales Support Material Upgrades
Getting CEOs to Appreciate Marketing

Handy Resources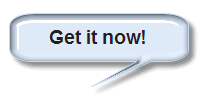 If you are a professional B2B Marketer, then you have to have this serious book.
If you do not have it yet, Go and Get it!.