Cumbrowski.com Banner, Creatives and Link Codes

Cumbrowski.com Banners, Creatives and Link Codes

Feel free to use any of the standard and none-standard size banners, buttons and other creatives on your website and blog. You can simply copy and paste the provided HTML Code into your blog template, website code or blog post.

Thank you for your support of Cumbrowski.com. I really appreciate it.

Are you looking for other ways to support my efforts at Cumbrowski.com? No problem, there are other options available to you. Check out my Support and Sponsorship & Advertising Opportunities page for details.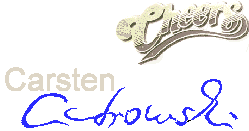 Types of Available Creatives