Table of Contents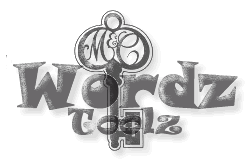 Keyword Research
Return to Search Engine Optimization Resources Home or to Search Engine Marketing/PPC Resources Home
Keyword research is the single most important task as you begin any or all of the following: a new web project with SEO in mind; organic search engine optimization for existing pages; or paid search/pay-per-click marketing campaigns.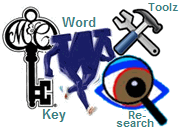 If you are new to the subject of keyword research, you might want to check out my Introduction to Keyword Research guides, tutorials and keyword research tool reviews to familiarize yourself with the subject before you shop for a keyword research tool.
Best Keyword Research Tool poll conducted by TopRank SEO. 154 people of the SEO/SEM community participated in this poll and gave their opinion, which they believe to be the best keyword research/competitive intelligence tool available on the market.
- top -
Professional Keyword Research Services
Professional services usually provide more reliable and fresher results than the free services. The products listed here are sorted by cost in ascending order.
Return to Search Engine Optimization Resources Home or to Search Engine Marketing/PPC Resources Home
Logo
Description
NicheBot v2 and WordTrend provide access to Wordtracker and Keyword Discovery data as well as graphical reports with 12-month trends for your keywords. Fees depend on usage; the semi-annual subscription provides the best value and is less than $20 per month (a bargain!). You can test drive the products for only $1.00 for 14 days.


Subscription fees: LITE is $9.97/month (including 50 rollover credits) and AVID is $19.97/month (with 130 rollover credits).

Wordtracker is one of the world's leading PPC keyword research tools. Wordtracker has an API available for automation. See the Wordtracker API FAQ for details and available features.


Subscription fees: $25 to $59 per month depending on plan. (FREE trial is available.)
The price for the monthly subscription is $59.00
The price for the one-year subscription is $299.00 and the best deal (about $25 per month or less than $1 per day)
Competitive Intelligence and competitor analysis resources, tools and services for organic and paid PPC search activities, traffic, keyword bidding, ranking and more.
Logo
Description
WordZe.com keyword research service provides historical keyword data, KEI calculation, import keywords, download top searches and lets you find out daily, weekly, and monthly search trends.

Watch a 5 min Video Presentation of the tool.


Subscription fees: $45 per month with a one-day trial available for $7.95

Freebie: Free Keyword Database Download with the top 400,000+ search terms at Google.com (Google Trends data).

Keyword Discovery is the professional keyword research tool by Trellian. Data are collected directly at the browser level from Trellian's user panel, used by 4,000,000 people (with 12,000,000 projected by the end of 2007). Data is collected on daily basis, but the keyword database is only updated monthly. Keyword Discovery also offers many language-specific keyword databases sourced from regional search engines and users from those regions, including: Dutch, French, German, Italian, Norwegian, Polish, Portuguese, Spanish and Swedish. Keyword Discovery has an API available for automation. For more information see KD (Keyword Discovery) API. There is also a free version of the API available (registration required).


Subscription fees: $49.95 to $69.95 per month depending on the plan selected. The Enterprise plan, which also provides XML API access, costs between $370 and $495.

Keyword Intelligence is available from Hitwise, the leader in online competitive intelligence and Internet traffic monitoring. Hitwise is an Experian company.


Subscription fees: "Basic" is $90 per month and "Standard" is $190 per month.

comScore qSearch Retail is one of comScore's online search solutions. The pricing for qSearch Retail is unfortunately not available on their website. Only an email address for inquiries is listed. This indicates that it will not be cheap and is something to be considered only by larger companies with a large search engine marketing budget.

- top -
Free Keyword Research Tools and Services
The data provided by these tools often come from less reliable sources that those fueling the paid services. Take the results with a grain of salt.
Return to Search Engine Optimization Resources Home or to Search Engine Marketing/PPC Resources Home
Free Keyword Tools and Services Provided by Search Engines
Logo
Description

Google Keyword Tool also known as "Google Keyword Sandbox" is provided by Google AdWords (external version). It is the same tool as the Google Adwords suggestion tool which you can access from your Google AdWords account (for a $5 one-time fee for account setup), but this one is free and public, with no account required.

Google Suggest is a free and public Google keyword suggestion tool.


Overture/Yahoo! Keyword Suggestion Tool will help you optimize your Yahoo! PPC campaigns. (Be careful! The tool does not distinguish between singular and plurals. If you find a keyword or phrase that seems to be worth targeting, research it with other tools to ascertain whether you should target the singular or plural version.)


Note: The database is not updated anymore since the rollout of "Panama", the new paid search platform of Yahoo!, which reduces the quality of the results more and more as time progresses. Yahoo! is working on a new tool as substitute for the old Yahoo! Keyword Selector tool and also plans to provide a web services API for automated access to the data.
Current Trends and Hot Keywords
Google
Logo
Description
Google Trends provides insights into broad search patterns. See what the world is searching for.

Google Hot Trends shows the top 100 keywords for the day.

Google Insights for Search to compare search volume patterns across specific regions, categories, and time frames.

Google Zeitgeist provides a weekly report on Google search patterns, trends, and surprises.

Yahoo!
Logo
Description
Yahoo! Buzz provides statistics of most-searched terms on Yahoo! by category.

Buzzlog Index shows the top overall searches, leaders and movers.
Microsoft AdLabs
Other Search Engines
Logo
Description
ASK.com IQ shows weekly top searches in different categories. It is similar to Google's Zeitgeist.

AOL Hot Searches is a periodic rundown of the top keyword terms and phrases used with the AOL search.

Lycos Top 50 gives weekly top 50 keywords at Lycos.

Other Sites and Services
Logo
Description
Hitwise US Datacenter provides monthly reports on top keyword terms per industry and other interesting statistical information based on the vast amount of usage and click-stream data Hitwise has access to.

Quintura.com shows keyword neighborhoods for a provided keyword and also shows the top results in Yahoo! for each keyword by simply hovering over it.

What's the Buzz by eXtreme.com shows the Technorati Blog Popularity Chart, Google Trends chart, blogs tagged, blog posts containing the keyword and social bookmarks tagged with the entered keyword phrase.

Top 500 Keywords in the last 90 days provided by Michael Campbell, based on data from WordTracker Keywords.

Blogpulse Key Phrases Digest RSS feed. The top key phrases are only one of several other blog analytics data provided by Blogpulse.com, a service by Nielson BuzzMetrics.

eBay Marketplace Research is a paid service by eBay to gather critical intelligence on buying and selling trends in the eBay marketplace. View and analyze top searches per category, average start prices, average sold prices and much more.

Alternative Search Engines
Logo
Description
SearchSpy by Dogpile see what people search for in real-time at the Dogpile meta search engine. You have the choice between filtered and unfiltered results.

MetaSpy by Metacrawler works just like SearchSpy by Dogpile, but for the searches on the meta search engine Metacrawler.

KartOO.com is a visual meta search engine that is showing the relationships between keywords and concepts in graphical format (flash based)

Compare-Stuff.com allows the comparison of two key phrases for activties for each on the seven days of the week. See the example below, where it compares "affiliate marketing" to "SEO".





Top U.S. Sites and information if the site accepts advertising or not. Provided by Quantcast.


- top -
Free Keyword Tools Provided by SEO Companies and Others
Return to Search Engine Optimization Resources Home or to Search Engine Marketing/PPC Resources Home
Logo
Description
Keyword Suggestions by CheckRankings.com shows number of searches, competitors and competing AdWords in Google. It also provides a free ranking monitoring tool.

Google Suggest Scraper Tool will scrap keyword suggestions from Google Suggest.

SEO Book Keyword Suggestion Tool is based on the Overture Suggestion Tool, and has links to other keyword research tools, and allows the selection of target countries.

DigitalPoint Keyword Suggestion Tool compares Overture and WordTracker results.

Nichebot (Classic) is the free version of the commercial tools NicheBot v2 and WordTrend which is an aggregator and three-in-one keyword suggestion tool: Keyword Discovery, Overture and Wordtracker. Features are limited.

NicheWatch.com will help you find exactly who your competitors are for your niche keywords.

GoLexa Search Tool describes itself as the search tool with complete page analysis for each result and more.

Keyword Lizzard by AdWords Expert, LLC also has a "Commercial Pro Version."

Ontology Finder is a related keywords lookup tool by goRank.com. Use Google.com/ie for simple results without descriptions and ads and other features.

Free Keyword Suggestion Tool from Wordtracker Keywords (the no.1 commercial keyword research tool, with a free trial available) generates up to 100 related keywords and an estimate of their daily search volume, free!

Free Keyword Discovery from Trellian, the maker of the commercial keyword research tool Keyword Discovery

OVTKeywords.com is a keyword suggestion tool based on the Overture Selector tool.

LongTailAdWords.com generates long tail keywords for your domain from your current search engine marketing campaigns (automatically). It uses those keywords, their synonyms and keywords from competitors in your market to generate thousands of two-word, three-word, four-word and five-word keywords.

SerpArchive.com is a service which daily stores the results of search engine queries indicated by user.

NonBot KI Tool is a free keyword research tool that returns the number of sites found in Google and Yahoo! and the Google results for pages with the keyword phrase in the title tag.

Keyword Difficulty Tool by SEOChat shows how difficult it would be to rank for specific keywords or keyword phrases in the organic search results of the major search engines. The difficulty is shown as a percentage (between 1 and 100) where 1 is the easiest and 100 the most difficult.

SEODigger.com detecting search keywords for which a site is ranked high.

Logo
Description
TAPoR Tool Broker lets you find subject-related text (also called "collocation"). CGI and web services interface available. Tapor is a text analysis portal for research; it's the prototype of text analysis tools.

- top -
Social Media Tools for Keyword Research
Logo
Description
Facebook Lexicon lets you find out what people on Facebook are currently talking about a lot. You simply enter the keyword or keyword phrase where you would like to know more about and "Lexicon" will return figures that show you how much people are talking about it.

You must have a (free) Facebook account to be able to access Facebook Lexicon.

Delicious Tag - See what's popular, or delve into your own interests. The tools shows in a keyword cloud the most popular keywords used by Delivious users for tagging their bookmarks, but you can also search for a specific keyword as well and find out how many bookmarks associated with it exist in Delicious. You can also see the users who used it.

StumbleUpon Tag the social bookmarking site that helps users to discover new content on the Net that could be of interest for them, offers a similar tool like Delicious.com, but without the option to do searches for your own keywords. You can see in two tag clouds the currently most popular tags and the most popular tags of all time. You can click on a keyword and find out who used it, but it does not provide an exact count unfortunately.

Technorati Tag by the blog search engine pionier shows the currently top 100 most popular tags used by bloggers for their posts. You also have the option to enter a keyword/tag of your own via their advanced search and find out how many and what are bloggers are talking about.

Social Media monitoring and tracking tools to find out and keep track of what people are saying about you, your brand or your products on social media networks and sites like Twitter.com, Facebook, MySpace, YouTube, Delicious and Blogs.

Twitter Tools for Keyword Research
Logo
Description
TweetVolume created by Wowza, lets you enter 1 to 5 keywords or keyword phrases and shows how often each of them appear in Twitter.

Twitter Spectrum is a Twitter.com related online tool created by Jeff Clark of Neoformix. Enter two keywords (suggested are two opposing words, like "LOVE" and "HATE", but you can also use other keywords, like Trademarks, Brand Names or Product Names). One keyword/topic is coloured blue, the other red, and the associated words are coloured and positioned based on how highly they are associated with the two topics. Click on any word to see the related tweets.

Twit Arcs is another Twitter.com related online tool created by Jeff Clark of Neoformix. Enter a twitter ID with the leading '@' or a word. Arcs are drawn on the left connecting people that are repeated and on the right for common repeated terms.

Twitter Search is the official real-time search for tweets by Twitter.com that contain the entered keyword or keyword phrase is a great tool to find out who is talking about a certain topic and also to learn what they are saying.

TweetScan is a real-time search like the official Twitter Search, but has additional features that the official tool is missing, such as the ability to narrow the search by Twitter user and most importantly the option to sign-up to receive Email alerts to phrases where you want to monitor the twitter stream for.

- top -
Desktop Keyword Research Tools
Return to Search Engine Optimization Resources Home or to Search Engine Marketing/PPC Resources Home
Logo
Description
GoodKeywords for Windows is a free keyword research tool for Windows PC.

A1 Keyword Research by Micro-Sys ApS for Windows PC is a commercial keyword research tool for $49 (single user license). A 30 days free trial is available to check it out. The tool offers next to typical keyword research, using data from Yahoo, Google Suggest and the Free Wordtracker keyword tool and other services, also the ability to check rankings at various search engines and an analysis of your current website to show, which keywords are currently dominant in your web pages. The tool allows advanced users to extend the supported services via flexible config files and scripts using regular expressions.
Keyword Elite by Bryxen Software (Brad Callen, SEO consultant and Internet marketer), is commercial software.

PPC Keyword Generator from HighDots.com is available for Windows 98/ME/2000/XP/2003.

Keyword Convert by FormatBlue Software offers a free trial. The full license is only US$19.95.

Best Keyword Investigator 1.0 for Windows by Mouloud also offers a free trial.

KeywordsPlus by MinuteMan Systems has a free trial available. Also available is KeywordsPlus Site License.

Keywords Analyzer SEO Pro Keyword Research by Blue Infinity Software Solutions is a desktop keyword research software for less than $100 useful for anyone who is seriously interested in getting organic traffic or do well in pay-per-click search engines. It also includes a free keyword master's video course.

Keyword Country redefines keyword research. This is a Windows desktop keyword research tool with a focus on webmasters who monetize their websites via Google AdSense or other contextual advertising programs.

PPC Accelerator is a keyword research tool that also helps with the preparation of paid search campaigns.

Keyword Research Gadget is a free desktop keyword research tool for Win32 PCs by ACME Web Webdesign.

adCenter Add-in Beta for Excel 2007 is a free keyword research and optimization tool based on Excel abd including the Ad Intelligence model (Sage Ad Intelligence 2.0). The add-in is over 60 MB in size and can be downloaded free at the Microsoft Advertising website.

Server-Based Keyword Research Tools
| | | |
| --- | --- | --- |
| | Xtrem-Keywords by xtrem-software offers a free online demo as well as multi-country and mutli-language support. | |
- top -
Exploit Keyword Typos
People are misspelling keywords more often than you might think!
Return to Search Engine Optimization Resources Home or to Search Engine Marketing/PPC Resources Home
For domain name research, visit my Domain Research Resources page which provides domain typo suggestions and domain name analyzer tools.
- top -
Keyword Research in Unexpected Places
Return to Search Engine Optimization Resources Home or to Search Engine Marketing/PPC Resources Home
| | |
| --- | --- |
| | The new Yahoo! 2.0 Search interface provides various ways of providing suggestions for your entered keyword. |
| | Also if you perform a search at Microsofts Live Search website are keyword suggestions shown for your entered keyword. |
| | The Google Browser Toolbar has the option to enable "suggest popular searches", which makes the power of Google's existing web-based suggestion tool available on your desktop. |
- top -
Research Keywords Based on Existing Traffic to Your Site
Return to Search Engine Optimization Resources Home or to Search Engine Marketing/PPC Resources Home
Logo
Description
HitTail at MyLongTail.com is a free tool to track SE referrer keywords used by visitors to find your site on search engines, focusing not on the top keywords but the "long tail" ones instead. A paid pro-version is also available.

DigitalPoint Search Engine Keyword Tracker and keyword ranking tool requires a DigitalPoint account, which is free to set up.

Keyword Hound Dog an online service that allows you to determine keywords based on your website and also other sources, such as dictionaries for determination of similar and related keywords. The service cost $20 per month.

Site Content Analyzer by CleverStat parses website copy in an attempt to find keywords on a site. This is a desktop application for Windows. I did not add it to the section with desktop applications, because I think that it fits better here.

Google Webmaster Central provides access to keywords found on your site, top queries and top keywords used in links from and to your site.

Also check the PPC Campaign Testing and Tracking tools and services -- especially the support tools like duplicate keywords remover and more. The testing, campaign tracking, creation and support tools, including the keyword & ad campaign managment tools and resources were moved to their own page.
It is now more detailed than ever!
- top -