Table of Contents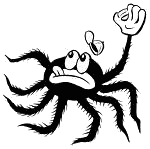 Introduction
Return to
Search Engine Optimization Resources
Home
If somebody uses the terms "search engine bot", "spider" and "crawler" then they all refer to the same thing; an automated tool utilized by somebody (mostly general web search engines like Google or Yahoo) to access and download the content of your web site.
Depending on the purpose of the crawler only HTML documents and/or other elements of the web pages (CSS style sheets, images, videos, documents that is being linked to etc.) are being accessed using up bandwidth and server resources plus filling up your web server logs with information about all the requests.
A crawler can act like a regular user who visits the web site, but it usually hits multiple pages at once and shortly one after another, since it is a program and not a human who requires a lot more time to process the content of your web pages.
Legitimate crawlers identify themselves via the User Agent property that is send to the web server with every request. It contains the "name" of the crawler and a link to a web page where you can learn more about the purpose of the crawler and who operates it. It also should contain instructions about how to prevent the crawler from accessing your web site, if you should decide that the purpose of the crawling does not provide benefits for you that justify the mentioned overhead on your end.
The most common way to block unwanted crawlers is via the Robots.txt exclusion protocol.
Don't block a crawler too quickly, because if you do, it might be to your own disadvantage. For example, if you would block the "GoogleBot" spider, which is operated by Google, Google would be unable to index your web pages and thus unable to include those pages in their vast search engine index. This has the consequence that your site would not appear in the search results of users who are looking for relevant information, products or services that you are able to provide.
Most web sites get a significant percentage of their web traffic from search engines, such as Google, so you should be interested that they spider your site to be able to do their job and provide you with the visitors for whom you created your web site in the first place (find out more about how to increase the traffic from general search engines to your web site). If a legitimate search engine spider hits your web servers too "hard", there are other ways to fix this issue. One way would be to use the search engines web master tools that all major search engines provide to web masters.
- top -
Search Engine Crawlers/Bots/Spiders
Return to
Search Engine Optimization Resources
Home
- top -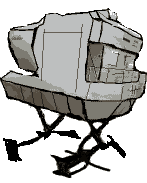 Search Engine Spider Simulators/Testers
Return to
Search Engine Optimization Resources
Home
- top -
HTML Meta Tags for Search Engines
Return to
Search Engine Optimization Resources
Home
- top -
Robots.txt Exclusion Protocoll
Return to
Search Engine Optimization Resources
Home
- top -
Crawl Tests
Return to
Search Engine Optimization Resources
Home
Spider Map Creator creates a page that lists all your pages with links to them, the page title in the anchor and the meta description text under the page links. Next to generating a nice site map, this also shows you if pages are missing or if you might have problems like duplicate page titles or duplicate meta descriptions.

Crawl Test Tool by SEOMoz.org, will test how accessible your site is to search engines. The public version is limited, with the full version only being available to SEOMoz premium members. (Click here for more information.)

Crawl Score at CrawlScore.com is a web based service that crawls and diagnoses any crawling related issues with your website. It also generates sitemaps in all widely used formats including Google and Yahoo.

- top -