1-click access to relevant topics per keyword:
Introduction to Search Engine Marketing/Pay-Per-Click Advertising
This section of the site focus on "paid search". If you are interested in "organic search" and site optimization, check the Search Engine Optimization Resources, SEO Resources section of the site, which is specifically focusing on organic search and improving on ranking in the natural/organic SERPs (Search Engine Result Pages).
If You Are New to Paid Search and search engine marketing, also called PPC advertising, then I recommend to you to read my article Introduction to Search Engine Marketing / PPC Advertising first. It provides a brief overview about what search engine marketing is and also a brief history of this young and still maturing industry.
You might want to checkout the list of PPC search engines and services which include the big players Google, Yahoo! and MS Live, but also tons of the smaller 2nd tier engines and PPC services.

Report: Over 650 Marketers and SEM Agency Execs Say What's Working in SEM. Read it in the fifth installment and all New 2009-10 Search Marketing Benchmark Guide by MarketingSherpa!


MarketingSherpa's Search Marketing Benchmark Guide 2009-10
Practical, fact-based search marketing data on what works and what doesn't - Essential for search marketing (PPC & SEO) budget planning. Learn about:

679 marketers surveyed
176 charts and tables
Stats on conversion, cost-per-click, and clickthrough rates
Special Sections:

Search marketing salary guide
Worldwide & regional search
Critical Factors in SEO
Testing & ROI Tracking (B2B & B2C)
Plus, you'll also see a new eyetracking heatmap revealing how consumers interact with Google search pages these days. MarketingSherpa is well respected for their Benchmark Guides, Buyers Guides and How-to Handbooks.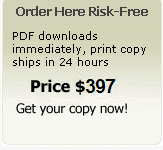 What do you get with the complete Search Marketing Benchmark Guide? Here are some Highlights of the new Guide. Learn:

The impact of analytical tools on search budgeting strategies
How search advertising affects brand metrics
Impact of mobile search, geotargeting, and local search on local business markets
Effect of new analytics tools on the industry
What analytics are critical to follow to improve campaign performance
Have a look for yourself at this free

excerpt from this new benchmark guide and learn first hand how good the quality of this report is.
Those Guides are for professionals and not cheap. To avoid that customers have to buy a pig in a poke, MarketingSherpa made a lot of their content available for free to the general public, at a special section on their Website created for visitors to roam freely in and absorbe knowledge.
- top -
Search Engine Marketing Blogs, Articles and Guides
SearchBrains.com
- Search Marketing News and more
Brad Geddes's Blog at eWhisper.net
- Thoughts on Advertising, PPC, and the Web
BattleMedia.com
- John Battelle's Searchblog - Thoughts on the intersection of search, media and technology.
Traffick.com
Blog by Andrew Goodman, Cory Kleinschmidt and Adam Eisner
Internet Marketing Monitor
Blog - Internet Marketing Strategies, SEO Tips, & Case Studies
Gordon Choi's Blog
- PPC Expert & SEO Strategist for Clicks2Customers
Vinny Lingham's Blog
- Founder of Incubeta
SEM/SEO In-House Blog
by Jessica Bowman
Shimon Shandler's Blog
- SEO, PPC, and other Internet Marketing Tactics
Marketing Pilgrim
- Search Marketing Blog by Andy Beal
Search Marketing Gurus
Blog by Liana (Li) Evans, Greg Meyers and Dan Kavanaugh
SearchViews
- SEM News Blog by Reprise Media
10e20 Blog
- Search, Design & Social by Chris Winfield and over a dozen other authors
Search Anyway Blog
about Paid Search and Affiliate Marketing by the PPC Search Engine SearchAnyway.com
PPC BLog
at PPCBlog.co.uk - A cynical look at Pay Per Click (PPC)
RedFlyMarketing.com
Blog by Dave Davis the managing director of RedFly Studios.
Paulson Management Group Blog
about PPC and SEO by Google Adwords professional Heather Paulson
PPC Advice
Blog by Garry Przyklenk about PPC - paid search advertising
PPC Discussions
Blog by Jeremy Mayes
CDFNetworks.com
a PPC and SEO blog by Chad Frederiksen, an affiliate marketer and entrepreneur.

Search Engine Blogs
Inside AdWords
- Google's official Blog to Google Adwords
Yahoo! Search Marketing Blog
- YSMBlog.com - Yahoo!'s official Blog about everything YSM.
Search Marketing Blogs
- List of 250+ Search Engine Marketing related Blogs collected by Lee Odden/TopRank
A lot of related blogs are listed under SEO. A lot of good SEM/PPC posts are being written for Blogs that have a heavy focus on SEO so you might want to check them out too. SEM is an important segment of Internet Marketing in general and also Affiliate Marketing. You might want to check the Internet Marketing Blogs and Affiliate Marketing Blogs as well.
Articles, Resources and Learning
The Long Tail
Article at wired.com by Chris Anderson and the
Long Tail Blog
Long Tail Search
- get an understanding of the "Long Tail" of Search.
Google AdWords
- free online Learning Center for Google AdWords Advertisers
Microsoft AdLabs
- Microsoft Advertising Laboratories - state-of-the-art research, breakthrough innovation, rapid prototyping to deliver smarter, more relevant advertising to the right people at the right time.
Pandia Search Central
resources to search engines, Internet searching and search engine marketing.
The Future Business Model in performance-based Search Marketing?
- a scientific article written by Andreas Reiffen as part of the Clicks2Customers Research Series.
Paid Search Engine Relationship Matrix
Poster and PDF, plus 10 addition SEM/PPC WhitePapers, including a complimentary copy of Search Engine Marketing Best Practices, written by Kevin Lee. All for free, if you sign-up for the Free Monthly SEM Email Newsletter by Do-It.com.
Shopping Comparison Engines
Buyer's Guide 2006 from e-consultancy.com
PayPerClickAnalyst.com
provides articles to pay-per-click advertising, reviews of PPCSEs, bid management and web analytics solutions and PPCSE tools.
ClickEarns.com
(nofollowed)
provides a number of resources to Pay Per Click advertising, including articles that cover basic topics about paid search and ppc campaign management as well as recommendations for useful products, tools and services.
If you want to conduct intensive keyword research for your paid search or SEO campaign, or if you are a webmaster who monetizes a website via contextual advertising like Google AdSense or Yahoo! Publisher Program, check the extensive Keyword Research Tools and Services at Cumbrowski.com.

See also
PPC Campaign tracking and optimization, campaign managment tools and other services and resources for paid search advertising.

Do you need to conduct Competitive Research and Intelligence? Check the tools and services for PPC CI to see on what keywords your competitors are bidding on and how they rank in comparison to your own site.

Performics 50™ Index
(pdf) - Introducing Cost Per Keyword (CPK) - reflects overall marketplace search activity. benchmark to evaluate performance and effectiveness of your campaigns.
Search Trend Reports
- The Performics 50 Index. Released quarterly by Performics, a DoubleClick company (the reports are in PDF format and free to download)

15 tips for AdWords beginners
(PDF) - by Edit_g at WebmasterWorld, including comments by: eWhisper, Hissingsid, GuitarZan, Onlineleben, AndrewG, AdWordsAdvisor, ChrisGarett and Pmkpmk. 18 Pages Document.

- top -
Search Engine Marketing Glossaries
The Search Engine Marketing Glossary
by Aaron Wall at SEOBook.com
Google AdWords Glossary
SearchEngineDirectionary.com
, a complete guide to search engine terminology
Search Engine Marketing Glossary
by Search Engine Visibility
Search Terms Glossary
provided by SearchTools.com
Search Engine Optimization & Marketing Glossary
by SEMPO (also available in Spanish and Portuguese)
... find more definitions and glossaries via
Google definition search for "SEM"
See also
Affiliate Marketing Glossaries
,
Internet Marketing Glossaries
and
Search Engine Optimization Glossaries
Much more News Sources, Resources and Blogs that are important not just for Affiliate Marketing, but Internet Marketing in general can be found at my Internet Marketing Resources Section.

- top -