Sponsorships - Ad Formats, Ad Locations and Pricing
You can also download the content of this page

in PDF format.
Visit the Support and Sponsorship & Advertising Opportunities page for more details about sponsorships at Cumbrowski.com and to learn about alternative ways to support this website.
I also strongly recommend having a look at my Tips for Potential Site Sponsors to learn if a sponsorship is the right thing for you and what you should consider regarding the ad format and content.
Cumbrowski.com Sponsorships
Do you want to support my efforts to keep the resources and content of the resources portal at Cumbrowski.com fresh and up-to-date? You can help by sponsoring sections of the website. In return, will the sponsorship help your branding efforts and drive new business to your site via either a text link or a banner ad, which I will place on the pages that you sponsor.
Cumbrowski.com caters to marketing professionals and if that is your target audience, then you looking at the right place to get access to them. Cumbrowski.com is the right kind of website for B2B marketing and advertising. If you are looking for B2C advertising opportunities, I would suggest looking elsewhere to spend your advertising budget on, unless marketing professionals are exactly the right kind of demographics, who you like to target with your consumer offers.
To keep maintenance and management simple and to be transparent about the sponsorship system, did I create a limited set of available sponsorship options and categorized them by "What to sponsor" and "How to sponsor".
Formats (How to sponsor)
Text link in upper left side of the page
Standard size banner ad (468x60 or 728x90) at the top of the page beneath top navigation and title, above table of contents or page content itself. NO Flash (because it interferes with the site navigation), animated GIF is okay.
Standard size button ad (125x125) in the upper left side of the page beneath text ads. Flash is okay.
Standard size skyscraper ad (120x600) in the lower left side of the page after newsletter sign-up and events calendar (if present). Flash is okay.
Website Areas (What to sponsor)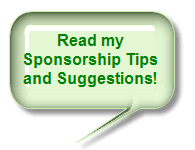 Single page sponsorship
Section sponsorship, available sections are:

Internet Marketing
Affiliate Marketing
Search Engine Optimization
Search Engine Marketing/Paid Search
Web Development
General Content Areas (News, Events and Articles etc.)

Side-wide sponsorship
Sponsorship Locations on the Website (Illustration)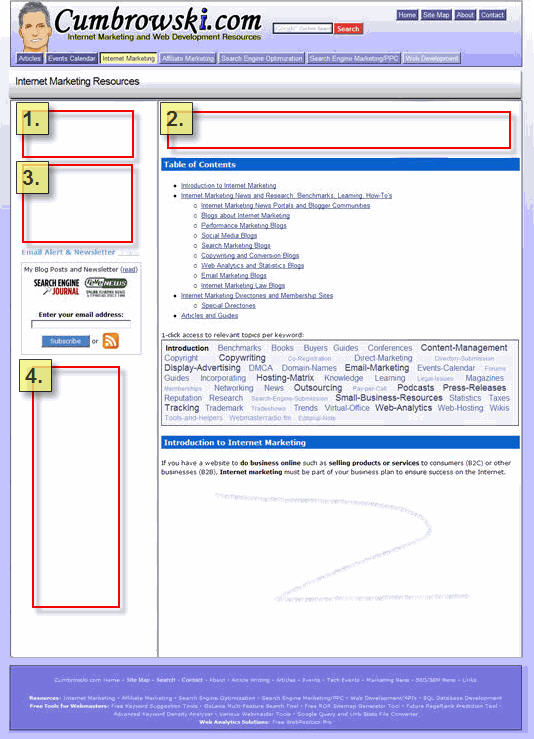 Text ad
Standard size banner ad (468x60 or 728x90 pixels, static or animated GIF, NO Flash)
Standard size button ad (125x125 or button ad with a width < 250 pixels, Flash is OK)
Standard size skyscraper ad (120x600 or tower/skyscraper ad with a width < 250 pixels, Flash is OK)
Sponsorship Pricing
All sponsorships are on a month-to-month basis and non-refundable. PayPal is the preferred method of payment (PayPal subscription), but other payment arrangements can be made, if necessary.
Discounts are available for long-term commitments (at least 3 months) paid in advance. Please contact me directly to learn more about the details and available discounts for such commitments.
The grid below shows the fee for each possible location/format combination. Please contact me to verify the availability of your preferred sponsorship option. It might not be available and not visible to you at the first glance at the site. Existing single page sponsorships might conflict with requested section sponsorships for example.
| | | | |
| --- | --- | --- | --- |
| | Single Page Sponsorship | Section Sponsorship | Side Wide Sponsorship |
| Text Link | $50 | $150 | $500 |
| 468x60 Banner | $100 | $300 | $1,000 |
| 125x125 Button | $75 | $200 | $750 |
| 120x600 Skyscraper | $60 | $175 | $600 |
Notes:
1. Sponsorship prices are in US Dollars and must be paid in advance.
2. The sponsorship fees are subject to change, but changes will only affect future and unpaid sponsorships.
3. Volume discounts and discounts for long-term commitments and annual sponsorships are available and negotiable.
Contact Information
If you are interested in becoming a sponsor of Cumbrowski.com, do not hesitate and contact me directly. Please visit my Contact Page, which offiers a number of different methods to contact me, including mailing address, emai, phone, fax, instant messenger, voice mail and web based contact form.
... and don't forget to check out my tips for sponsorships at Cumbrowski.com (and other web sites).
Thank you!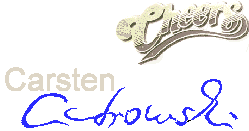 Payment Links for Paypal (month-to-month)

Before you signup for any of the subscriptions, contact me first to ensure inventory availability. This is especially important for sponsorships that go beyond individual resources pages, such as section or more so site wide sponsorships.

I suggest to use the subscription options only when I sent you the invoice with confirmation.

Also keep in mind that I review sponsors and sponsor offers first and only accept those that provide value to my visitors and are targeted for my audience. If you subscribe without my prior acknowledgement and aproval, I will consider the payment to be a donation (because I also have this option available to support my efforts).


Option
Amount
Single Page Text Link Sponsorship
$50/Month
Single Page 120x600 Skyscraper Ad Sponsorship
$60/Month
Single Page 125x125 Button Ad Sponsorship
$75/Month
Single Page Full Size Banner Ad Sponsorship
$100/Month
Section Sponsorship Subscriptions
Section Text Link Sponsorship
$150/Month
Section 120x600 Skyscraper Ad Sponsorship
$175/Month
Section 125x125 Button Ad Sponsorship
$200/Month
Section Full Size Banner Ad Sponsorship
$300/Month

Note: Subscriptions auto-renew monthly and have no end date. The sponsorship can be terminated at any time by cancelling the PayPal subscription. The links will remain up for the remainder of the already paid 30 days period (monthly). There will be no refunds for already paid subscription fees.

2nd Note: Subscription options via PayPal for site wide sponsorships are currently not available, because I don't believe that you would like to pay for that kind of sponsorship via PayPal. However, if you do want to pay it via PayPal, please let me know and I will make the necessary arangements for you.