GoLexa - the *FREE* All-In-One SEO Tool for Webmasters
"The Search Tool with Complete Page Analysis for each Result"
Return to
Search Engine Optimization Resources
Home, to
Keyword Research
and
Competitive Analysis
Resources and Tools for SEO and SEM or check out the Free
Keyword Suggestion Tools
by Aaron Wall from SEO Book and Digital Point Solutions, here at Cumbrowski.com plus the
Free Keyword Research Guide
(PDF - eBook) by WordTracker.
About GoLexa
The GoLexa SEO Search Tool is the most comprehensive tool of its kind and best of all... Its completely Free!
The GoLexa Search Engine/Search/SEO/Webmaster Tool can be used for Keyword Research, Ranking and Linking Analysis and Link Building; basically for pretty much everything that is part of a typical SEO Campaign.

GoLexa - All-In-One SEO Toolset for Webmasters - Information
List of GoLexa Features ("excerpt")
Alexa Traffic Report - Reach, Traffic Rank and Page Views (Alexa Thumbnails)
Google PageRank™, Link Stats (index, inbound, outbound etc.) to determine Link Popularity
Yahoo! Site Explorer Support
WayBack Machine (Archive.org)
Page Size Analysis
Site Speed Estimation for several connection speeds
IP Address Info (Geo/IP Targeting)
Site Report (Domain, DNS, Server)
View Source Code and Source Code Stats
Spider Simulation
Google Adsense Ad prediction (Adsense SandBox)
Google Groups Keyword Search
Overture Keyword Analysis
Compare Google-Yahoo Results (Graphic)
Link Exchange Partners Finder for these Keywords
Top 15 Results by NicheBot.com
Generate possible Domain Names
Live comparison of keyword prices
Blog Search (for Keyword)
Online BookMarks at major Web 2.0 Bookmarking Sites
Search by Page Rank
Common Keyword Typos
Overture Traffic Data/Projections
BackLink Analyzer
And just for the sake of it, a Amazon.com Books Search Option for your Keyword/Phrase.
---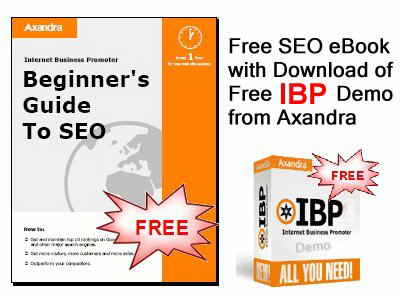 See the

Advertiser Kit to learn more about sponsorship opportunities at Cumbrowski.com. Press? Download my

Media Kit.