Table of Contents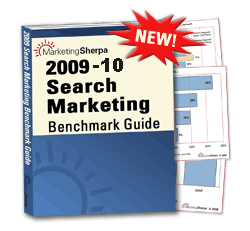 1-click access to relevant topics per keyword:
Introduction to Search Engine Optimization
SEO - Where to Begin?
a video introduction to the basics of search engine optimization by WebProNews.com
Guide to Learning Search Engine Optimization
- Article by Aaron Wall for Work.com
What Is Search Engine Optimization?
by Jennifer Laycock, Editor at Search Engine Guide
Introducing SEO
- Article by Dave Child, 12/5/2003.
SEO 101
article by Michael Bluejay at WebsiteHelpers.com
The Basics of Search Engine Optimization
by Philipp Lenssen, 01/2007 Google Blogoscope
Guide to Search Engine Optimization
By C. J. Newton, January 25, 2007 at WinOnTheWeb.ca.za
Beginner's Guide to Search Engine Optimization
by Rand Fishkin of SEOMoz (
Word Doc
,
OpenOffice Text
)
This begnners guide (V1.0) is looking at SEO from a more technical, webmaster perspective and how users will perseive things at the search engines and your website.
Rand Fishkin is currently rewriting the
SEOMoz SEO Beginner's Guide (V2.0)
step by step. The final guide will have nine parts plus an apendix. Here are the pieces he published so far.
Search Engine Optimization Tutorials
at SEM basics, SEO 101, Google ranking, web design best practices, keyword research, on-site factors optimization and linkbuilding
Search Engine Optimization
- Step by step guide by SEO veteran Bruce Clay.
Free SEO Course Offering Expert Training
- Overestimating Domain Authority by Tetsuto Yabuki (aka Halfdeck) from SEO4fun.com
Training and Certification as Search Engine Marketer
Are you new to search engine optimization or seacrch marketing and paid search? Are you interested in a career in this industry? You can get professional training and certification and call yourself a search engine marketer very soon. There are a number of choices from real life seminars, online training sessions and self-paste speed, do-it-yourself learning kits to do it in the evening or weekends after your current day job.
Read more....
- top -
SEO Self Diagnostic of your Site

GoogleRankings.com Diagnostics
is an online tool that is helping you self-diagnose your website and to determine yourself, if there are potential problems with it.
Only Free Tools Used
The site uses only tools that are freely awailable and provided by the search engines themselves and explains how to understand each of the checks that are part of the self diagnostic check-list.
Explainations and Troubleshouting Guides
The site also provides a number of helpful articles and guides to troubleshout specific problems a website might has, from duplicate content problems, site navigation, penalties, bad neighborhood association, bulk update related problems and much more.
Further Resources
It does not only point out possible issues, but also provides resolutions for them and a list of resources that allow you to go into a subject in greater detail, if necessary.
A basic technical understanding and HTML knowledge is required!
Start Self-Diagnostic
- top -
Search Engine Optimization Blogs and News Portals
SEO Blogger Communities
Search Engine Journal
- SEO blog/news with several editors with Chief Edior Loren Baker
Search Engine Roundtable
by Barry Schwartz. Search engine marketing news portal at SERoundTable.com
Google Blogoscope
- SEO blog and forums by Philipp Lenssen at blog.outer-court.com
SearchEngineLand.com
search engine marketing and optimization news, resources and blog by Third Door Media (Danny Sullivan, Chris Sherman, Barry Schwartz and a large number of other writers)
WebProNews.com
- search marketing news portal, blog and video blog (vlog)
SEW Blog
SEO, SEM, Contextual Advertising, Search Engine News at SearchEngineWatch.com
Search Engine Guide
by Jennifer Laycock. Search Engine News, Articles, Blog and Directory
Search Marketing Gurus
- SEM blog by Liana "Li" Evans and the writers Greg Meyers, Alex Cohen, Karl Ribas and Michael Abolafia.
YOUmoz
- the user generated SEO blog created by SEOmoz readers at SEOMoz.org.
Search Engine News
at SearchEngineNews.com by Planet Ocean Communications Inc. with experienced SEOs like John Heard and others. The site is a paid member based service, but some of the content is accessible for free.
Competitive Intelligence and Competitor Analysis Resources, Tools and Services for Organic and Paid PPC Search Activities, Traffic, Keyword Bidding, Ranking and more. Also see my list of Keyword Research tools.
For Domain Name research visit my Domain Research Resources Page which provides Domain Typo Suggestions and Domain Name Analyser Tools.
- top -
SEO Blogs by Individuals and SEO Companies
SEOmoz.org
- Daily SEO news blog owned and operated by Rand Fishkin who has an impeccable reputation in the SEO comunity as a fair and intelligent white hat SEO. SEOMoz specializes in social media optimization and link-bait. His site offers in addition to the blog also a number of SEO tools and other resources.
SEO Book Blog
by Aaron and Giovanna Wall. Aaron is the author of the excellent SEO e-Book called, "SEO Book" and frequent speaker at search and other internet marketing related conferences.
SEO by the Sea
is the personal SEO Blog by Bill Slawski who is working for Converseon, Editor at Search Engine Land and an authority on search engine patents. He is also a frequent speaker at SEO events to this subject.
David Naylor's
professional SEO blog in the United Kingdom. He owns the SEO firm Bronco Internet, is speaker at many industry conferences and is also partner of the educational event series SEO Days. He is co-host of the popular radio show and podcast "Strikepoint" on WebmasterRadio.fm and known as "recovering" black hat SEO.
Wolf Howl
is the name of Michael Gray's aka Graywolf SEO blog. He owns the SEO firm Atlas Web Service and is specialized in SMO, link-bait and blog consulting.
TopRank Blog
by social media optimization expert Lee Odden, CEO and owner of TopRank Online Marketing.
The Daily SearchCast Blog
and radio show podcast. 30 minutes search marketing news, every week from Monday to Thursday at Webmasterradio.fm, brought to you by the "Father of SEO", Danny Sullivan (SEL)
Pandia.com SEW
provides search engine news, a blog and SEO resources
Stunt Dubl
- Gettin' Hit by Traffic ...Not Cars - SEO Blog by Todd Malicoat
SEO Hotline
by Ahmed Bilal to teach webmasters and internet marketers some SEO/SEM
Bruce Clay Blog
by the staff of the veteran SEO firm Bruce Clay, Inc.
Half's SEO Notebook at SEO4Fun.com
is a SEO blog by Tetsuto Yabuki aka Halfdeck.
SEO Black Hat
is a black hat SEO blog and private black hat SEO forum
SearchRank Blog
- SEO blog by David Wallace, founder and CEO of SearchRank
SEOpedia.org
is the SEO and internet marketing blog by Cristian Mezei
SEO Buzz Box Blog
by Aaron Pratt about search engine optimization and advanced wizardry
LinkBuildingBlog.com
is a blog by Patrick Gavin and Andy Hagans about link building and link-bait.
SEOFastStart Blog
by Dan Thies from
SEO Research Labs
, Author of the "Search Engine Marketing Kit".
Cre8asite Blog
is the usability and SEO blog by usability expert and consultant Kim Krause Berg who also runs the Cre8asite forums.
SiteProNews Blog
by the SiteProNews editors Jim Hedger and Kim Roach
ResearchBuzz.org
by Tara Calishain
Stone Temple Consulting Blog
- "Rambling about SEO" by Eric Enge aka "Stonecold"
SEO Egghead
by Jaimie Sirovich, author of search engine optimization with PHP.
Irishwonder's Black Hat SEO Blog
at Syndk8.co.uk and
Syndk8 Forums
SEOPitfall
Blog by Stephen Pitts, in-house SEO for a travel company.
Yack Yack
is a British search marketing blog by Robert Watts
Hawaii SEO Blog
by Dave Zuls of Hawaii Online Advertising (No, not ranking #1 for "Aloha")
Eric Ward
aka "Link Moses" - white hat link building seo blog
Daggle.com
is the personal blog of Danny Sullivan, co-owner of Third Door Media, which owns SearchEngineLand.com, Search Marketing Expo among other search marketing related sites and projects.
Greg Bosers SEO blog
aka Webguerrilla (which is also the name of his SEO company) is a renowned search engine marketing consultant and gray hat SEO.
GoodROI
aka Greg Niland, host of the Webmasterradio show "Good Karma".
Wiep Knol SEO Blog
at Wiep.net. Wiep is specialized in link building and social media optimization.
SEO Scoop
is the search related blog by Donna Fontenot
Mr.SEO
SEO Blog by Joe Balestrino who also hosts a podcast about SEO
Johnon.com
(no, not Johnson!) - a "different" SEO Blog by John Andrews
Weekly SEO News
by Axandra, the makers of Internet Business Promoter (IBP) and AxROI.
Search Engine Blog
- Peter De Vanzo's SEO blog at SearchEngineBlog.com
SEO Speedwagon
SEO Blog by Intrapromote Services
Unofficial SEO Blog
provides search engine information, much before it's official. By Navneet Kaushal, Jerry West, Om Prakash Routray and "Caren"
SpamHuntress.com
is the anti search engine spam blog by Ann Elisabeth Nordbo

Oilman.ca
is the home of the personal blog by the SEO Rockstar Todd "Mad Oilman" Friesen, who works for Range SEO as consultant.
CShel.com
Carolyn Shelby's personal blog about search marketing, web design and copywriting.
Solo SEO Blog
by Michael D Jensen of SoloSEO Tools for Webmasters
Conversations Monetized
Blog by Garrett French at GarrettFrench.com
Fresh Egg Blog
by Ammon Johns aka Black Knight and Lee Colbran
SEO Theory Blog
by Michael Martinez, Director of Search Strategies at 1st Query
Pdxtc Blog
by Scott Hendison, an internet marketing consultant and search engine expert from Portland, Oregon.
Out of my Gord
SEO blog by Gord Hotchkiss
HamletBatista.com
advanced search engine marketing tips to succeed online by Hamlet Batista :).
SearchEngineHerald.com
by Jayvee Fernandez provides the news of search.
Small Business SEM
by Matt McGee. Because not everyone can throw thousands of dollars at the "How do we market ourselves online?" question at SmallBusinessSEM.com
SEOish.com
- poorly illustrated SEO insights sprinkled with fart jokes by Patrick Sexton.
SEO Disco
by Kid Disco aka CK Chung
SEO Loser
- a not so serious Blog about SEO by an anonymous Webmaster
SEOWife
- Married to an SEO guy; hence seowife.
Seemingly inactive blogs where moved
here
.
Not enough blogs?
Okay, check out
Lee Odden's "Biglist"
of internet marketing related blogs.
- top -
SEO/SEM Tradeshow & Conference Blogs

Search Marketing Expo - SMX
the New SEO/SEM Event by Danny Sullivan /
Calafia Consulting
and SearchEngineLand.com. His new projects after he left SearchEngineWatch.com.

Search Engine Strategies Blog (SES Blog)
- Blog of the largest SEO/SEM Conference which is helt several times per year all over the world.

PubCon Blog
- The WebmasterWorld PubCon Conference Blog by WebmasterWorld Forums.

FASTforward Blog
for the "FAST forward" Conference and Expo - the largest conference on the "search-powered" enterprise is sponsored by FAST.

SEO Days
- Small UK SEO Workshops hosted by Dave Naylor,Greg Boser & Jennifer Slegg

SEO Class
- Small and hands on SEO Workshops with the SEO industry experts and marketers Rae Hoffman, Todd Malicoat, Greg Niland and Michael Gray

AD:Tech Blog
AD:Tech: the premiere worldwide conference and expo for interactive marketing.
- top -
Search Engine Optimization Glossaries
The Search Engine Marketing Glossary
by Aaron Wall at SEOBook.com
EnClick SEO and Internet Marketing Glossary
, which is primarily about SEO and paid search, but also covering some terms from other internet marketing subject, such as affiliate marketing.
SEO/SEM GLossary
provided by Apogee Search.
Glossary of Internet & Web Jargon
at UC Berkeley - Teaching Library Internet Workshops
SearchEngineDirectionary.com
A complete guide to search engine terminology
SEO Glossary of Terms
- SEO Acronyms - SEO Abbreviations by SEOConsultants.com
SEO Glossary
-The Search Engine Term Wiki by NetConcepts
Modern Information Retrieval Glossary
from the textbook "Modern Information Retrieval" by Ricardo Baeza-Yates and Berthier Ribeiro-Neto. It's comprehensive, but highly academically oriented, though offering the additional bonus of links to other companion resources for the textbook.
Jargon Explained
by Dave Child at ILoveJackDaniels.com
Search Engine Marketing jargon buster
- Glossary by the net egg
... find more definitions and glossaries via
Google definition search for "SEO"
See also
Affiliate Marketing Glossaries
,
Internet Marketing Glossaries
and
SEM/Paid Search Glossaries

- top -