Carsten Cumbrowski, Professional Work - Table of Contents
Cumbrowski Consulting, LLC

I got my green card and permanent residency for the United States in September 2007. Right after that did I create a company with the name: "Cumbrowski Consulting, LLC".
I use the company primarily for my affiliate activities, but also for consulting opportunities and other business ventures that come along. The consulting part is more on the side to help people to get going with their internet business activities. I will decide on a case by case basis, if I take on the project or not. I don't do custom developments. I do only strategic consulting and provide specific suggestions and actionable recommendations. I can also facilitate between you and a 3rd party service for things like web development, web design, OPM, SEO, email list management, web analytics etc.
It is a mistake to only look at one type of internet marketing, be it affiliate marketing, PPC or organic search engine optimization. I help with keeping an open an holistic view on the topic and with leveraging the opportunities and benefits of a joint marketing aproach with each channel playing its role in a greater whole. Each individual channel can increase traffic and revenue for your business, but coordinated channels working together can increase it even further, not the amount of traffic necessarily, but the conversion rate, average ticket size, customer lifetime, customer satisfaction, brand recognition and your overall bottom line.
You can contact me and discuss things further, if you need help with your internet marketing strategy and efforts.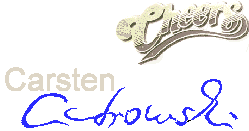 Mediapolis, Inc. and ConsumerMatch.com

I am a partner and developer at Mediapolis, Inc., which owns and operates the comparison shopping search engine project called ConsumerMatch.com (formerly Shop-Links.net).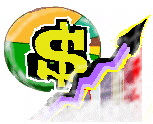 We have hundreds of merchants, millions of products and tons of coupons and promotions available on our site. In February 2006 we made available by RSS coupon listings of all our merchant categories, plus two special coupon feeds.
Be sure to check out our featured specials and promotions as well as our "Last Chance" specials and promotions (coupons which are about to expire).
The ConsumerMatch.com Blog is meant to be an outlet for spontaneous commentary and up-to-date news related to online shopping and the Internet in general. At the blog, you will also find current ConsumerMatch.com website news, which includes announcements on new website features and services.
- top -
VisionOne, Inc. - ShoWare - Ticketing Solution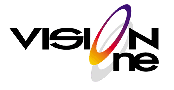 I was until November 2007 also working as Senior Developer for VisionOne, Inc. who was also the sponsor of my Green Card process, which I got on September 18, 2007, after living and working for over 7 years and 4 months in the country. I quit my job on November 30th, 2007 and became an independent contractor for them as of December 3rd, 2007.
I was the Head Developer and Main Architect of the U.S. version of the web-based Ticketing Solution called ShoWare.
VisionOne has its roots in the development of custom eCommerce and content management web applications for customers like Beverages and More!, Gottschalk's, and hospitals in the cities of Fresno and Clovis, California.
The core of VisionOne's business has shifted from custom eCommerce to its in-house developed ticketing solution, ShoWare. The ASP (application service provider) concept is used instead of the classic software license concept. Co-branding (layout and domain) or the "Public Site" is standard for ShoWare.
Any type of event Tickets can be sold via ShoWare online (public site), offline (via box office or call center) and through kiosks or outlets. The user interface is browser-based; all sales channels can access the same datasource in real time. Tickets can be printed via thermal ticket printers or delivered via "print@home" (in combination with an access control solution).

Today, all VisionOne sales efforts concentrate on ticketing. Only existing eCommerce and CMS customers are supported and hosted at VisionOne's state-of-the-art data center. The company does not actively seek new customers for custom eCommerce projects.
Green Card Sponsorship
VisionOne, Inc. was also the sponsor of my Green Card process. I came to the United States in May 2000 and started the Green Card process at the end of 2002.
Due to internal problems of the Department of Labor until 2005 (Labor Certification backlog) and the INS since 2005 (visa number shortage to allow the change of status of all the applicants who were stuck in the DOL backlog for years). I acquired an extension of my H1-B visa after the maximum lifespan of the H1-B visa (6 years) itself was exceeded. I also filed for "Advanced Parole" to be able to travel abroad and for the EAD ("Work Permit") that enabled me to found my own company even though I was not a permanent resident yet. I got my Green Card 2 weeks after I received my EAD when I was already in the process of the creation of my company.
For more details visit this page, which also contains useful immigration resources and tips for people who want to start the Green Card process or who are in the middle of it.
- top -
BevMo.com eCommerce Solution

I was until November 30th, 2007 the Head Developer of the BevMo.com eCommerce solution, which has a very function-rich backend that allows BevMo to fulfill-to-complete all orders placed online via a custom web-based management solution. "Fulfill-to-complete" includes everything from selecting the items to initiating payments and connecting to UPS and FedEx shipping software.
Customer inquiries and reports are also available. Inventory and pricing is controlled by a different AS400 based application at the BevMo corporate headquarters.
Daily or more frequent interfaces update inventory and product details on the website and send sales and inventory changes back to the AS400. There is also an interface to another software solution used by BevMo (Triversity POS Software) to manage its "ClubBev" members.
- top -
BevMo.com Affiliate Program
BevMo.com launched its affiliate program in early 2002 at the Commission Junction Affiliate Network (CJ.com).
When BevMo determined that it did not have the technical resources to successfully manage its affiliate program, it handed the management of the affiliate program over to VisionOne in the summer of 2002.
I functioned as one of two affiliate managers responsible for 2,000+ affiliates from 2002 until April 2006. I also developed the in-house datafeeds and affiliate intranet.
BevMo discontinued the program as of April 30th 2006. The decision to discontinue the affiliate program was made by the new BevMo.com management team, who decided to use a different approach for promoting the Beverages and More! eCommerce solution.
This decision was made despite all efforts to convince new the BevMo.com management that the business benefits gained by using an affiliate program outweigh any unique problems and challenges that come with implementation.
It is uncertain whether BevMo.com will launch an affiliate program in the future.
- top -