Accept or execute payments online. Solutions for Individuals and Small Businesses.
Amazon Payments
Checkout by Amazon
Checkout By Amazon is a complete checkout solution that leverages Amazon's e-commerce capabilities and offers your customers a familiar, trusted experience.
Checkout by AmazonTM is a complete e-commerce checkout solution that provides your customers with the same secure and trusted checkout experience available on Amazon.com today. It offers unique features including Amazon's 1-Click® and tools for businesses to manage shipping charges, sales tax, promotions, and post-sale activities including refunds, cancellations, and chargebacks.
Checkout by Amazon now enables you to up-sell your products within its checkout pipeline. At your option, you can also use the up-sell feature to offer products sold through Amazon.com during checkout and earn up to 8.5% in Amazon.com Associate referral fees.
Key Features
Low friction for Amazon customers
Familiar checkout experience
1-Click ordering
Cart up-sell
Reduced bad debt - fraud detection, chargeback controls and risk management
Shipping rates and Sales tax calculation
customized Promotions
Purchase protection for your customers
Order management
Works seamlessly with Fulfillment by Amazon
Co-branded payment pages

Amazon Simple Pay
Amazon Simple Pay is a set of payment-only products that allow your customers to use payment information from their Amazon.com account as a payment method on your website.
Amazon Simple Pay differs from Checkout by Amazon in that Checkout by Amazon provides additional capabilities to support real-time shipping and tax calculation, promotions, and order management-tasks including order cancellations, order reports and shipment tracking. If you don't need Amazon's end-to-end checkout pipeline and order management capabilities, but still want to enable your customers to use their payment information already on file at Amazon.com, use Amazon Simple Pay.
Simple Pay Solutions
Amazon Simple Pay Standard
Amazon Simple Pay Donations
Amazon Simple Pay Marketplace
Fees
Fees are the same for Simple Pay and Checkout*.
For Transactions >= $10: 2.9% + $0.30 for all transactions**
For Transactions < $10: 5.0% + $0.05 for all transactions
*Prices from Amazon website as of 12/2008. Prices are subject to change.
** Volume discounts available
- top -
ePassporte
Service
-
ePassporte
- The
ePassporte Virtual Visa "Card"
is a pre-paid, re-loadable Visa that can be used online anywhere Visa is accepted and The
ePassporte Visa Electron card
is the actual plastic card that allows you to withdraw cash at any Visa/PLUS ATM and to make purchases at select Visa merchant terminals around the globe.
Personal: Shop online securely and privately wherever Visa is accepted. Send and receive funds instantly worldwide. Use ePassporte at thousands of Visa merchant locations or withdraw cash at Plus/ATM's around the world. Maintain privacy with ePassporte's online, password protected statements. Use ePassporte when traveling as a secure alternative to carrying cash or credit cards.
Business: Provide Visa cards to virtually anyone around the world, regardless of their credit or banking history. Accept credit card payments online. No credit checks are required and no reserves are held. epPurchase Demo Conveniently pay affiliates, vendors and employees from around the world for less than the cost of cutting a check or sending wires. Create and control corporate Visa cards for employees to monitor company spending such as petty-cash or per diem. Control and manage business expenses with secure, password protected online reports. Co-brand ePassporte Visa cards with your company logo.
New - Text Money Transactions - Get access to your account from your mobile phone. Check your balance, transfer funds, or even reload in an instant. ePassporte Gift Account - Send money to anyone, anywhere in the world. It's always the perfect gift!
- top -
Google Checkout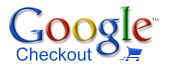 Google Checkout is a fast, convenient checkout process that brings you more customers and allows them to buy from you with a single login – and you can process their orders and charge their credit or debit cards for free.
Special Key Benefits
Google Checkout users click on ads 10% more when the ad displays the Checkout badge and convert 40% more than shoppers who have not used Checkout in the past.
Get free transaction processing when you use Google AdWords and pay no monthly, setup or gateway fees.
Checkout's Payment Guarantee protects 98% of Checkout orders on average – when an order is guaranteed, you get paid even if it results in a chargeback.
- top -
PayPal
Service
-
PayPal
- When you signup for PayPal, you can start accepting credit card payments instantly. As the world's number one online payment service, PayPal is the fastest way to open your doors to over 86 million member accounts worldwide. Best of all, it's completely free to sign up!
For businesses:
Regardless if you need to accept credit cards or already do so, PayPal has a solution for your needs at competitive rates. You can also tap into PayPal's existing 150 million strong customer base in 190 countries and regions. Keep in mind: One in three online buyers in the U.S. has a PayPal account already!
You can get started with putting simple pay now button code on your web page to accept one time payments/donations or recurring payments or utilize the extensive PayPal web services API for full integration into your existing eCommerce and CRM solution.
Special Key Benefits
No monthly fees
No setup fees
No gateway fees
Free eBay and merchant tools
Antifraud systems at no extra cost
Fees
Monthly sales Price per transaction*
| | |
| --- | --- |
| Sales Volume | Fees |
| $0.00 USD - $3,000.00 | USD 2.9% + $0.30 USD |
| $3,000.01 USD - $10,000.00 | USD 2.5% + $0.30 USD |
| $10,000.01 USD - $100,000.00 | USD 2.2% + $0.30 USD |
| > $100,000.00 USD | 1.9% + $0.30 USD |
- Flat fee will be charged as follows: $0.30 USD for payments in U.S. Dollars.
- See website for fees for international transactions.
- Fees for receiving eCheck payments will not exceed $5.00 USD per transaction.
*Prices from PayPal website as of 12/2008. Prices are subject to change.
Applications
Website Payments Pro
Virtual Terminal
- top -
RevolutionMoney
MoneyExchange
from
RevolutionMoney
is an easy and secure way to exchange money with another MoneyExchange accountholder. Send and receive money online from other accountholders for FREE.
Pay a friend for your share of the dinner bill.
Request cash from your sister for Mom's present.
Collect contributions for an office party.
Receive payment from online buyers.

- top -
Additional Useful Resources
- top -