About Carsten Cumbrowski - Table of Contents

See also .... Carsten private (external links)
About Carsten Cumbrowski
Hello. My name is Carsten Cumbrowski. I was born and raised in Berlin, Germany. I moved to the United States - more precisely, the beautiful San Joaquin Valley of California - in May 2000 and currently reside and work in Fresno, California.
Today I work with multiple companies, sharing my expertise on the Internet, Web and Database Development (Programming) and Internet Marketing - including Affiliate Marketing, Search Engine Marketing and Search Engine Optimization.
My experience extends over two decades. I have been working for more than five years in the relatively new Affiliate Marketing Industry and know both sides of the business (affiliate and affiliate manager). I have more than seven years experience in web development and almost 20 years in programming and computers in general. I have worked in SAP consulting in Germany and Switzerland for the SAP Modules FI (finance) and CO (controlling) and ABAP/4 Development for almost every SAP Module.
I do affiliate marketing as an affiliate and also have my own company and do some consulting work for people who need help with defining their internet marketing strategy. See my professional work page for details about my current and past professional activities.
- top -

Blogging and Internet Marketing Related Writing
I am a blogger at ReveNews.com, a well respected news source in the Internet marketing industry and winner of the Marketing Sherpa "Best Blog" Award in 2006. Wayne Porter, one of the co-founders of ReveNews.com, personally invited to me to blog with ReveNews. Wayne's invitation was a great honor for me. Visit my Blog at ReveNews.com and join the discussions.
I am also an Editor at Search Engine Journal a Blog about Search Engine Marketing and Optimization reporting about current News and Development in the Industry.
I was nominated for the Affiliate Summit 2008 Pinnacle Award in the category for "Best Blogger" because of my blogging at the mentioned blogs. The awards ceremony was held at the Affiliate Summit West 2008 conference and expo, which took place on February 24-26, 2008 at the Rio All-Suite Hotel and Casino in Las Vegas, Nevada. I did not win the award, but it was a honor to be nominated together with two other famous bloggers in the industry.
Three of my posts that I made for SearchEngineJournal.com are nominated for the 2008 SEMMYS (The Search Marketing "Emmys"), in the categories: SEO, blogs/blogging and social media. None of my posts were nominated, but it was an honor to have not only one, but multiple posts nominated, especially if you consider the number and quality of competition I was up against.
You can read all my recent posts made at ReveNews.com and SearchEngineJournal.com here at my Website at the Carsten Cumbrowski's Blogs and News page. Feel free to subscribe to them via RSS feed, Email and several other options.
I also write occasionally so-called "free to republish" articles that you can use for your own website, eZine, newsletter or print publication. Those articles are distributed via article directories, such as EzineArticles.com where I have the status of "Platinum Member". Additional articles that are not available for free republishing can be found in the article section of my site.
Some of my content is being published by RelevantlySpeaking.com, a blog operated by MediaTrust. I have contacts at Revenue Magazine, who sometimes ask for my opinion to industry related issues and are mentioned and cited in issues of the print edition of the magazine from time to time as well.
My Mediakit can be downloaded in PDF format

here.
- top -
Internet Marketing and Development Resources Collections
Make sure to check my

and very comprehensive Resources Sections. I have gathered tons of useful resources and tools related to
Web Development, Blogging, RSS
, API, Webservices, Datafeeds,
SQL Server and MySQL Database Development
,
Internet Marketing
,
Affiliate Marketing
, Contextual Marketing, Keyword Targeting, Outsourced Program Management, Search Engine Ranking, Keyword Research, Competitor Analysis,
Search Engine Marketing (SEM)
,
Search Engine Optimization (SEO)
, Pay-Per-Click (PPC) Search Engines, Legal Issues (Trademarks, DMCA, Business Basics), Online Shopping, Copy Writing, Email Marketing, Display Advertising, Co-Registration / Lead Generation, Web Analytics, Web Hosting, Domain Registration, Outsourceing and a lot more over the past decade and I want to share all of these valuable resources with you.
The resources include Links to Articles, Blogs, Websites, Webmaster Tools, Forums, Directories, Podcasts, Books, Documents (PDF, Word, Excel, Powerpoint), RSS Feeds, Magazines, Videos and more as well as Articles I have written, Tools I created and public Events Calendars and News Feeds and Email Newsletters.
The Purpose of This Site
My goal is to provide the most comprehensive collection of tools and resources related to Internet marketing. "Most comprehensive" does not mean biggest. I focus on quality rather than quantity. Being active in this industry for years helps me with the task of filtering out the "noise" from the vast amount of available resources on the Internet, but it does not make me "foolproof" nor a "know-it and seen-it all."
Why Am I Doing This?
To learn more about the Cumbrowski.com project and my motivations, see my Editorial Note, which provides a much greater deal of details and should be able to answer most of your questions.
Feedback Is Wanted (Good and Bad)
If you find that I have missed important information don't hesitate to contact me.
- top -
Sponsorship and Advertising Opportunities at Cumbrowski.com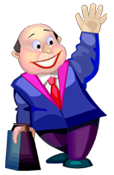 You can support my efforts!
You can also help me by putting up a link to Cumbrowski.com on your Blog or Website or by mentioning this site in a blog post, forum post or blog comment. I created a number of Banners, Buttons and other Creatives for the site. Feel free to pick and use the one you like.
I would really appreciate it.
You can also do more via an official sponsorship. There are several options available from
site-wide and section-wide sponsorships to sponsorships of individual pages. There are also multiple types of sponsorship, such as a prominent full size creative at the top of the page,
a tower-size creative in the sidebar and text-links at the very top of the page (also in the sidebar) for maximum exposure. To see all the available options in detail, check out my sponsorship and advertising media kit in
PDF format:

Sponsorship and Advertising Options at Cumbrowski.com or see details about Ad Formats, Ad Locations and Pricing online.
Check out the page Support and Sponsorship & Advertising Opportunities for more details and additional options for how to support this site.
Thank you.
- top -
Aggregated Industry News and Events Calendars
I'd like to highlight the two Aggregated News Feeds in RSS format for Internet/Affiliate marketing and SEO/SEM. Also, please be sure check out the two Events Calendars for Internet marketing/SEO and web development/technology industry events. I have consolidated a vast amount of resources, so you don't have to. important is missing.
Aggregated News Feeds in RSS
Events Calendars via Google Calendar
- top -
Personal book recommendations
Personal Organization and Time Management are important, especially for Internet Marketers like us where 24 hours per day seem to be not enough to do what we want and need to do. I can recommend the following two books which did help me to tame the "beast" called "Overload". I believed that to be an impossible feat prior reading the books. Thank you Shawn Collins for recommending it to me and "it was my pleasure" to everybody who bought any of them and tamed his "beast" because of my recommendation.


- top -
Professional Skills
Skill Levels: *** Strong, ** Moderate, * Basic
Business/Methods/Practices
Platforms/Technologies
Programming
Affiliate Marketing
Affiliate Management
Search Engine Marketing
Analytics
Email Marketing
Product Development
Project Management
Accounting
Controlling
Graphical Design

***
***
***
***
**
***
***
**
**
**

MS SQL Server 2000
MS SQL Server 2005
MS IIS 5+6
FTP
SMTP
MS Windows 2000 Server
MS Windows 2003 Server
MS Windows XP Pro
DNS
.NET

***
**
***
**
**
**
**
***
*
*

ASP
VB/VBScript/VBA
T-SQL, DTS
JavaScript
HTML
CSS
Foxpro
PHP
ABAP/4 (SAP)
Cobol

***
***
***
***
**
**
*
*
**(*)
*

- top -
Additional Internet Marketing related Writing
Also learn about my Internet Marketing Article Writing Background and find Information to Article Directories and Press Release News Wires.
For people interested in what I am doing in my spare time visit
my Personal Home Page (german version) , my Roy/SAC Artist Page or my Roy/SAC Text Art Blog.
Regards,

- top -
Schools, Education
1980-1990
POS (Polytechnische Oberschule) at 36.POS Alfred Kurella (Berlin/Lichtenberg)
1990-1992
EOS / Abitur (High School) at Johann-Gottfried-Herder-Oberschule
1992-1995
Ausbildung zum DV Kaufmann* bei Herlitz AG Berlin
OSZ Industrie und Datenverarbeitung
* There is no equivalent for this education in the USA, but the degree could be compared to
a Bachelor's Degree in Business & Computer Science.
Jobs
1995-1998
SAP R2 (RF,RA,RK,RM) & IT (Banyan Vines, Win3.x) Service at Herlitz AG & Herlitz PBS AG Berlin
1998
Mandatory Military Service (Bundeswehr) in the German Army
1998-1999
SAP R3 (FI, CO, Basis) Consultant at PAS GmbH
1999-2000
SAP R3 (ABAP Cross-Module) & Internet Consultant at VisionOne AG in St.Gallen/Switzerland
2000-2007
Snr. Developer & Affiliate Manager at VisionOne, Inc. in Fresno/California
2002-today
Partner at Mediapolis, Inc. in Fresno/California
2007-today
Owner of Cumbrowski Consulting, LLC in Fresno/California
- top -