Table of Contents
Enjoy the free Search Engine Optimization tools for Webmasters here at Cumbrowski.com. For additional resources and tools visit my Search Engine Optimization Resources Page. The Search Engine Marketing (SEM) - PPC (Pay-Per-Click) Marketing Resource Collection might also be of interest for you.
Please Note: Some might take a few minutes to return results. Please be patient.
Keyword Density Tool
Enter a Site or Page URL. Returns Size, HTTP Code, the Text Content, The Important Text in the Code and the Top one-word , two-words and three-words Keywords (at least in text twice)
- top -
DNS Tool
Enter URL and determine URL, then automatically backtrack.
- top -
Reverse DNS Tool
Enter IP and find out the Web Address. This will be most likely incorrect is ip belongs to a "Shared Server" where multiple or even hundreds of sites share the same IP Address at the Server
- top -
HTTP Header Tool
Enter URL to check HTTP Header Response from your server, IP, Agent, Target HTML Code and destination in iFrame Windows.
- top -
Spider Simulator Tool
Enter a Site or Page URL. Result shows Found Links. Text Content that will be spidered by SE, the Page Size, your User agent and returned HTTP Code.
- top -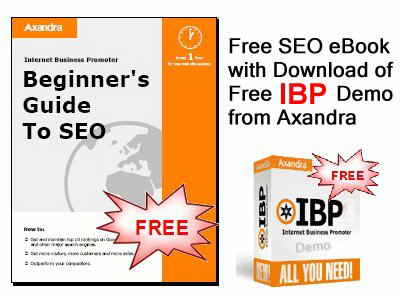 See the

Advertiser Kit to learn more about sponsorship opportunities at Cumbrowski.com. Press? Download my

Media Kit.